Bull & Bear Markets: A Timeline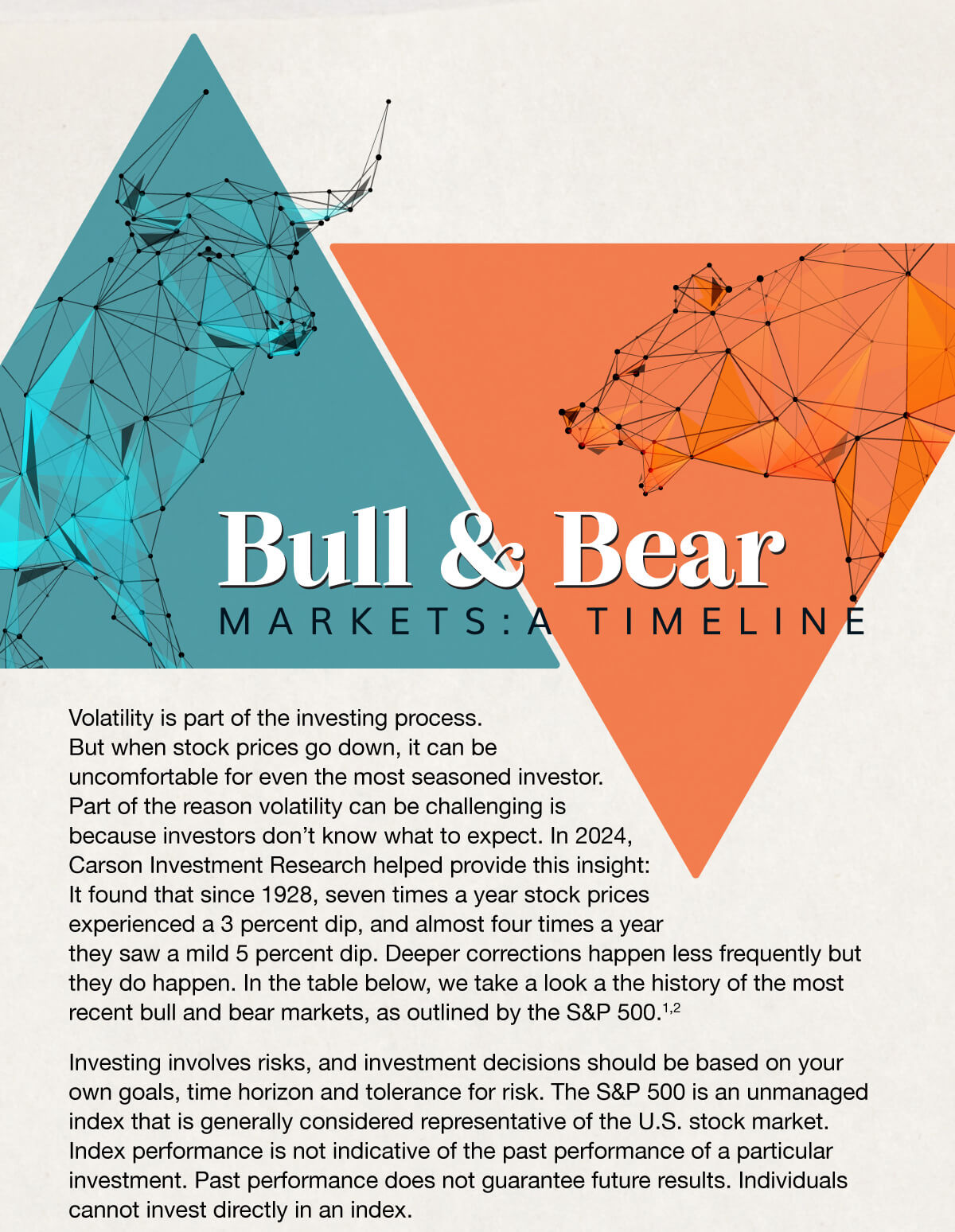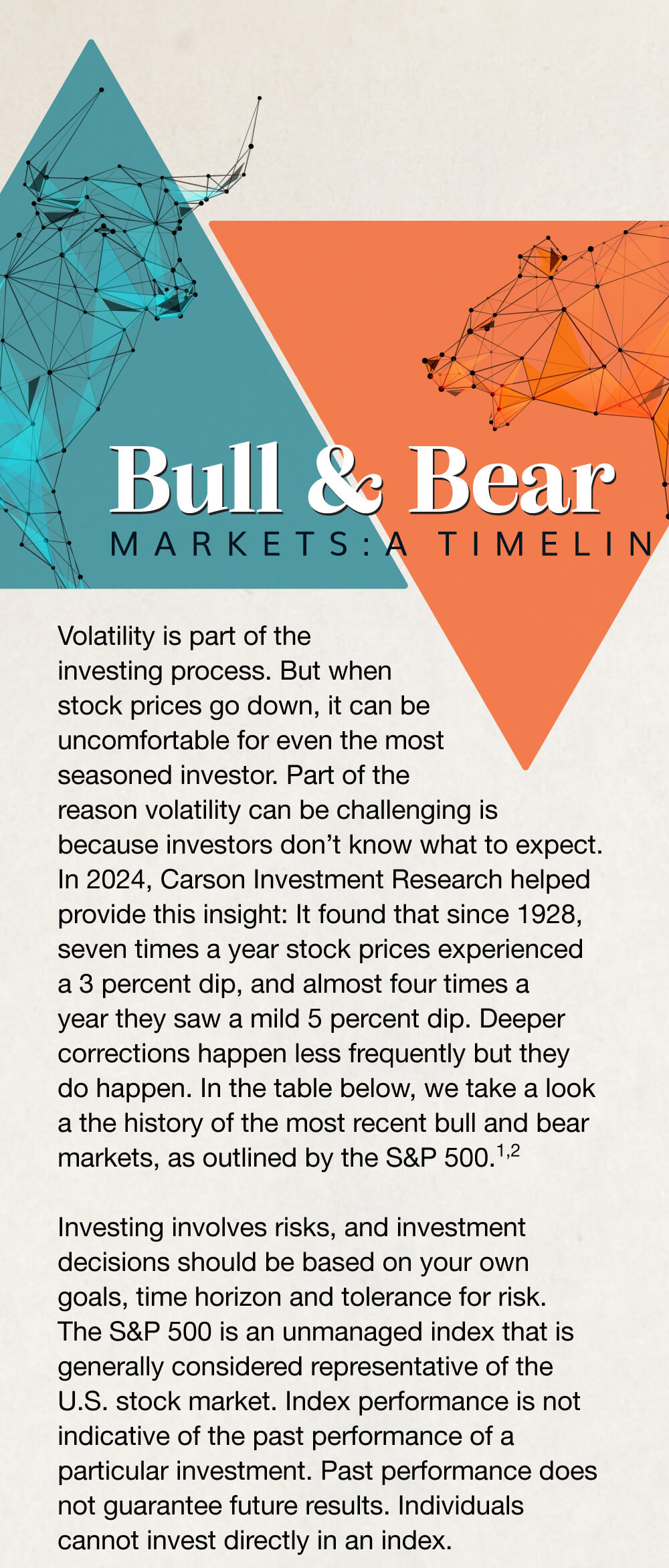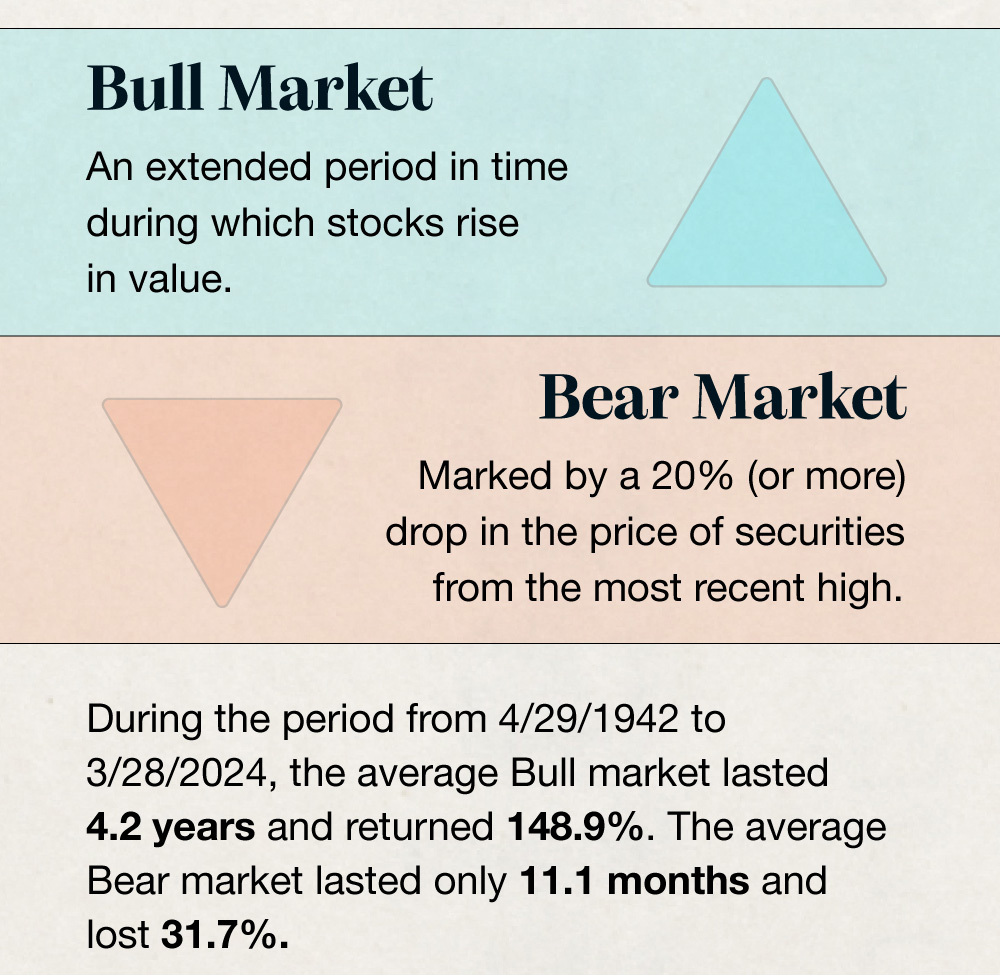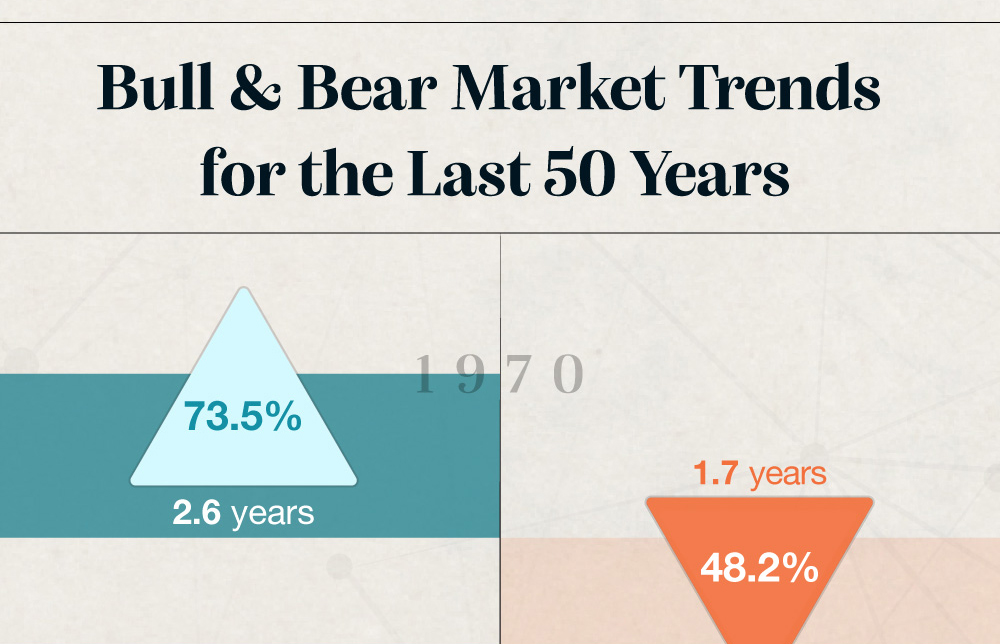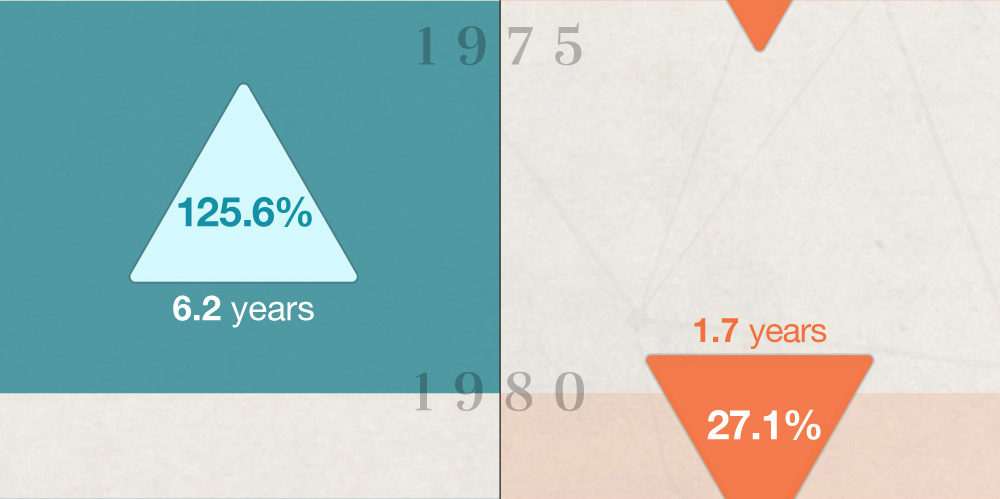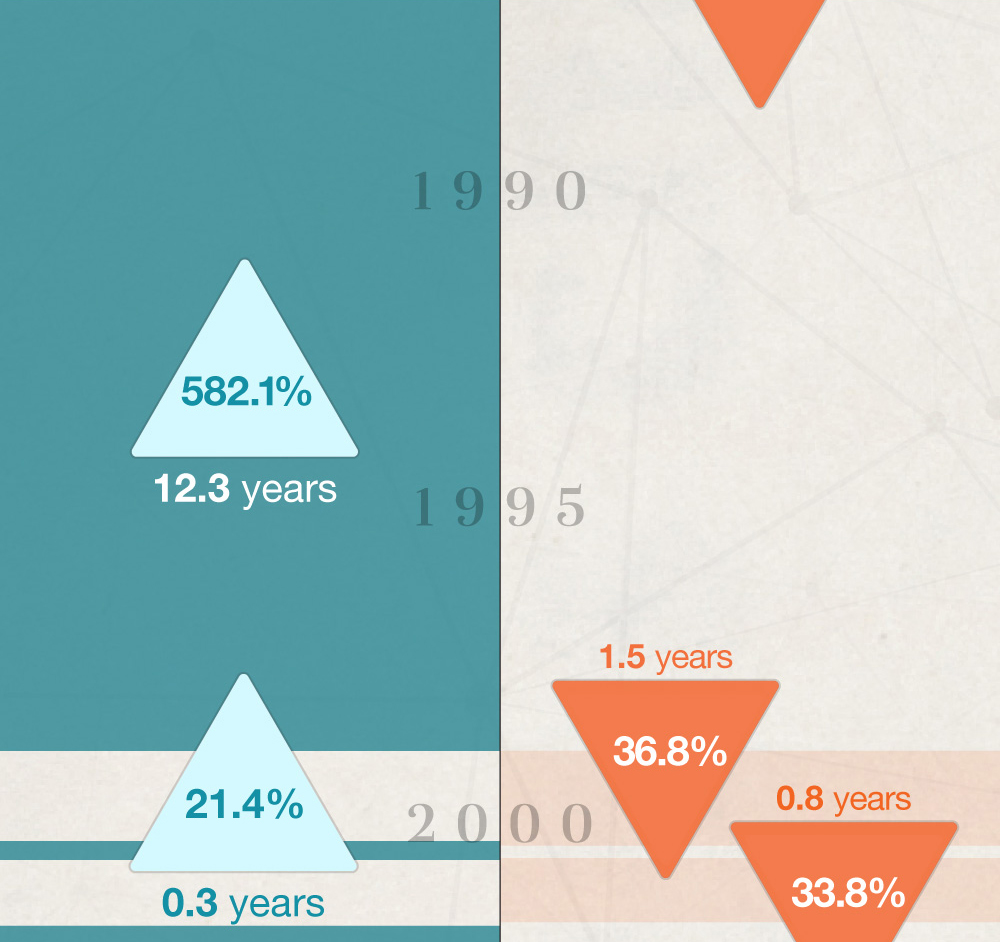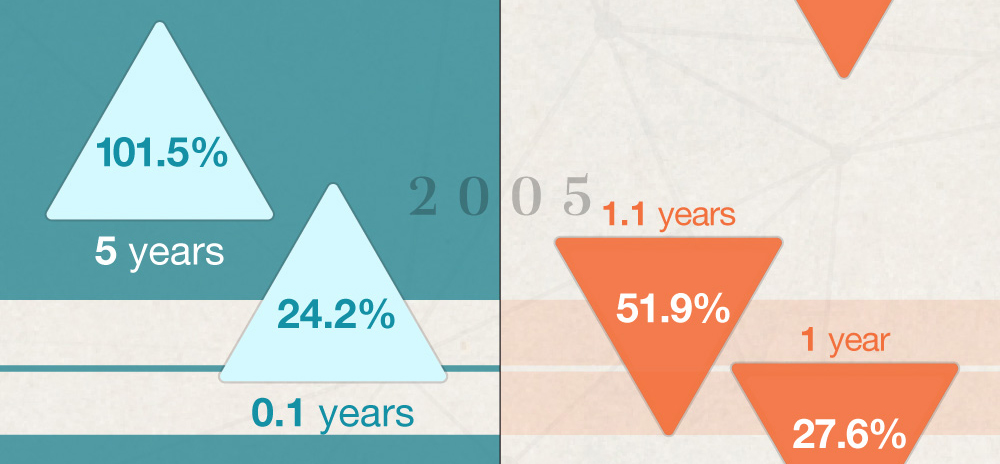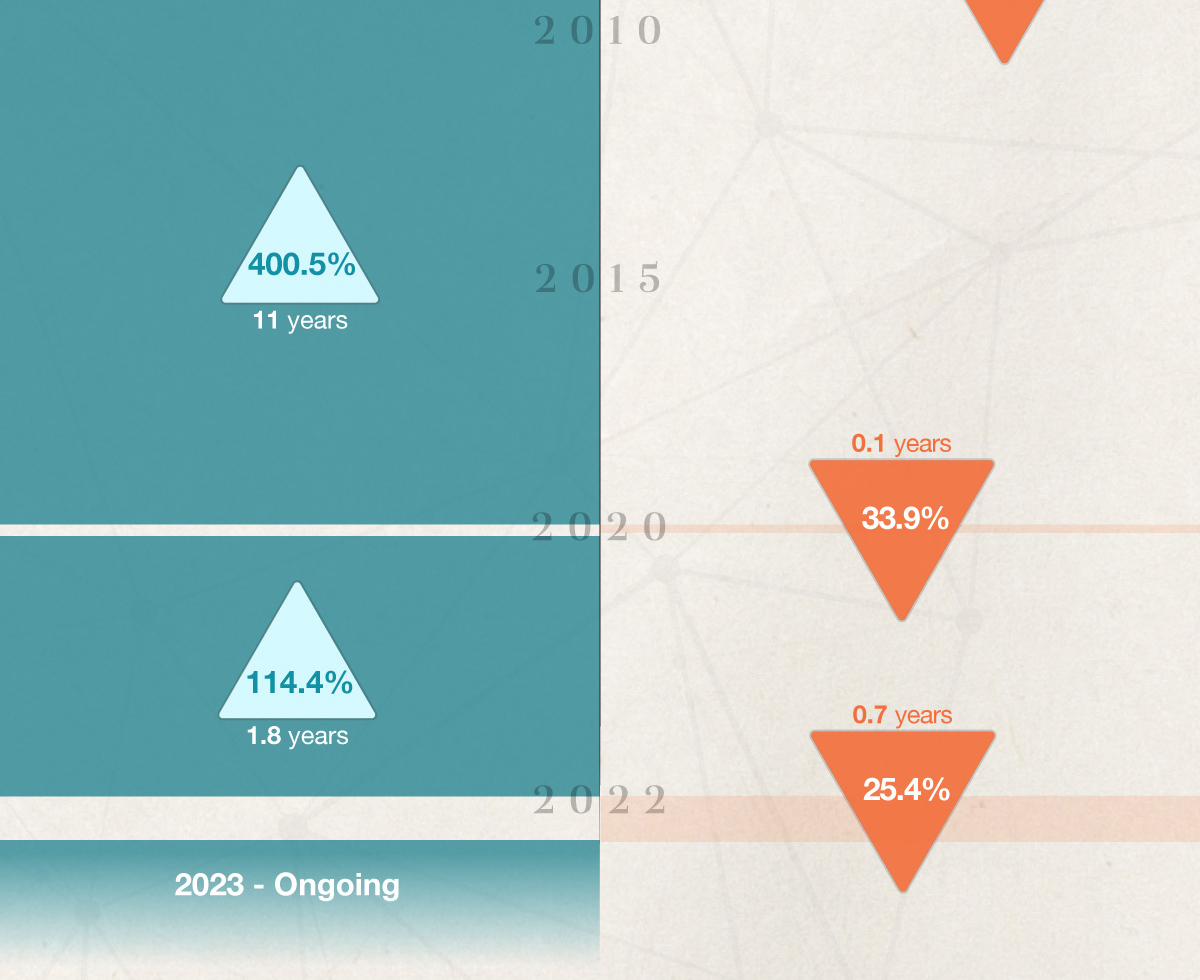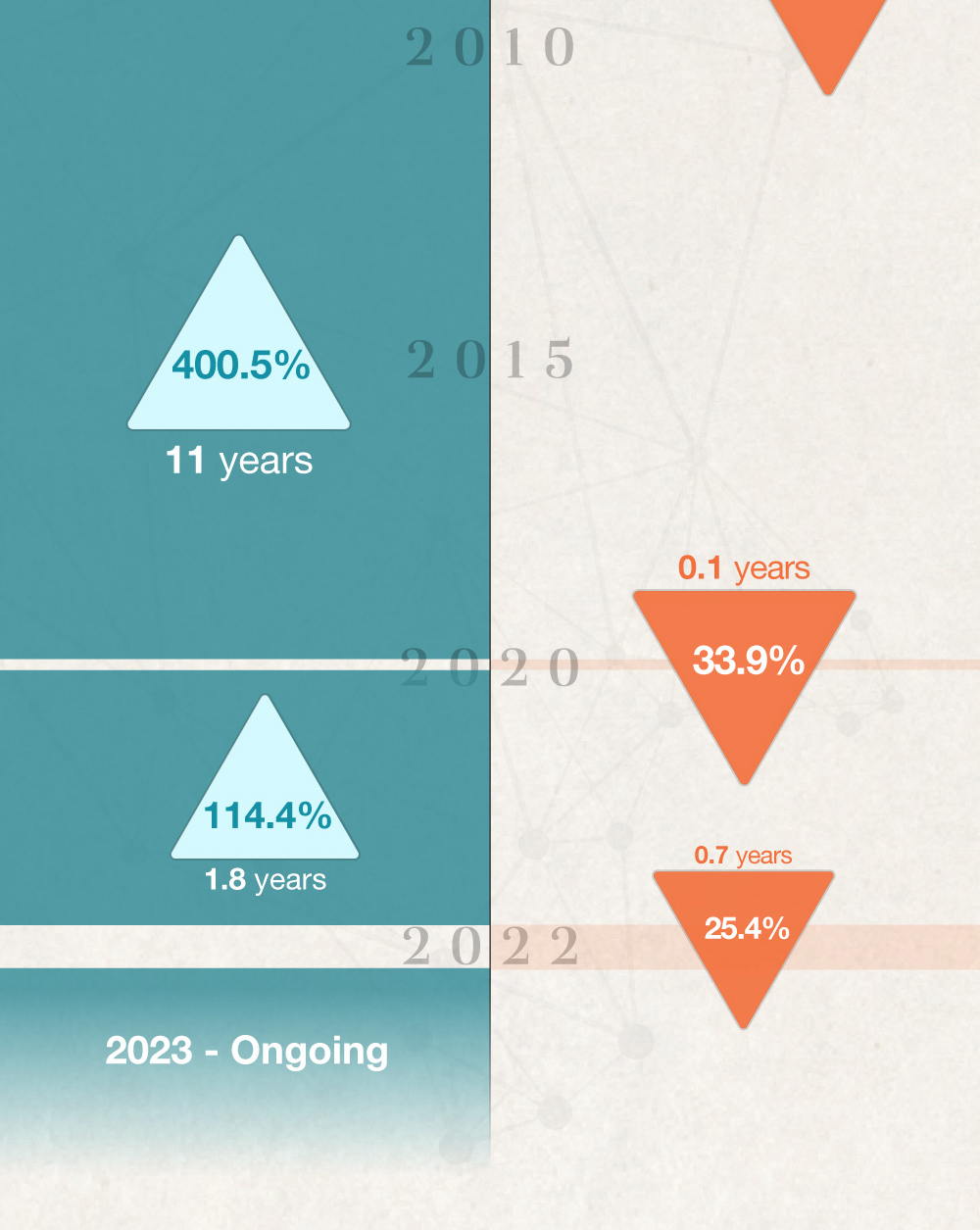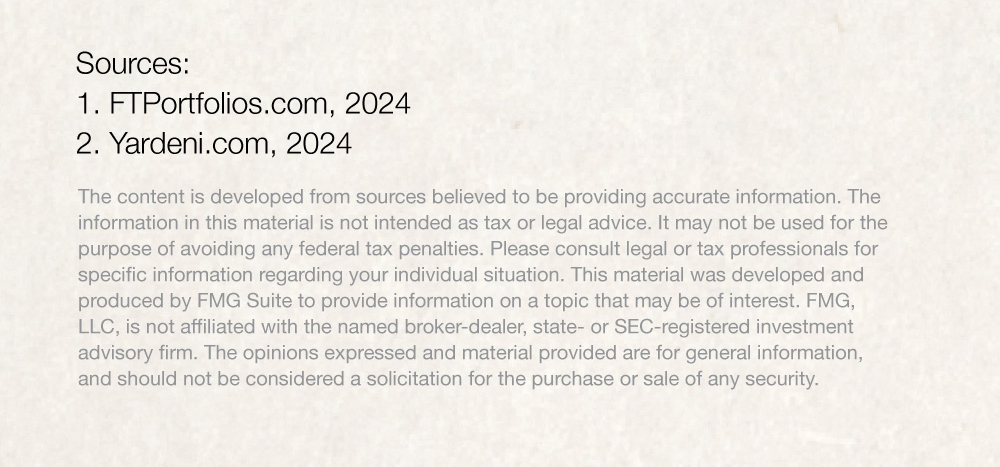 Related Content
Reviewing coverage options is just one thing responsible pet parents can do to help look out for their dogs.
Check out this handy reference of updated ranges from the IRS in case your designated bracket has changed.
Workers 50+ may make contributions to their qualified retirement plans above the limits imposed on younger workers.